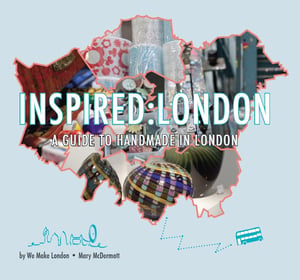 £

12.99
Inspired:London your guide to the hidden treasure trove of British design talent right on your door step!
A Guide to Handmade in London reveals how and where to buy the best handmade products directly from London-based makers. A brilliant handbook for wannabe designer-makers and a perfect black book for stylists, journalists, creatives and lovers of all things beautiful!
The book is infused with the spirit of supporting our designer-makers and is an indispensable guide to the treasure trove of creative talent hidden away in our beloved capital, taking you on a journey from North to East to Central, South and West London, showcasing the work of 162 London-based designers.
The guide, for Londoners and visitors alike, reveals the beautiful, unique, handmade products available right on your own doorstep and introduces you to the talented, creative designers who hand make them.